<
div> If you want to add more value to your company's content with productions relevant to the target group, you need to know how to create a high-quality newsletter.
It is for this reason that we have developed this guide that not only offers you information, tips, but also steps with clear instructions on how to create a comprehensive and innovative newsletter for your company.
What is a newsletter?
The newsletter is a type of e-mail that is sent to your base (contact list). to regularly inform and share content. It is material that is prepared to deliver valuable information to readers with a defined frequency. The newsletter can cover various topics, but generally follows an editorial line of content that makes sense at regular intervals.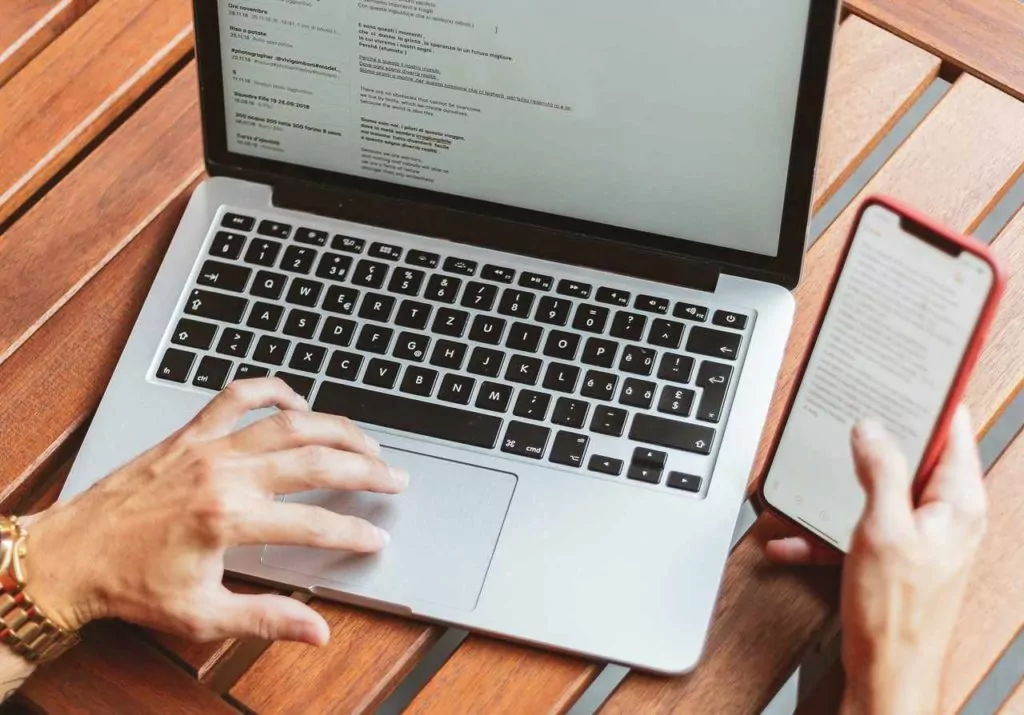 This means that it is not a email marketing often triggered to present products or focus on a specific topic without a specific frequency. This is because the purpose of creating a newsletter is to strengthen the relationship with the audience and share useful data for people. This action is carried out with the aim of creating a natural approach that opens the door to more strategic future communication and offers sales to increase your conversions via email .
How to create a newsletter?
After knowing the definition, you need to understand in practice how to create a newsletter. To make the process easier, we've listed a few steps with instructions on how to develop valuable content and gain more trust from your audience. Look at it!
1. Know the audience who will receive the content
First you need to know the people who will read the content. Think how much harder it is to write something if you don't know who is going to read it. Without this information, you won't even be able to choose the topics you want to address. If you create a newsletter section with no target group base, there is a serious risk that you will focus on the company's own interests and not identify with the target group.
So your first focus will be to analyze your lead bases (contacts of people you already have) who receive regular emails. Understand who these people are, what they do, what they like, and why they are following your brand. This will give you an idea of ​​how you can contribute with them and how you can deliver something useful.
2. Understand the public pain and create content that dissolves.
To understand the importance of knowing your audience, it is time to analyze them with data. Use all of the information you need to profile and understand these people's "pain".
Let's take an example: Suppose you have an education company and have seen that the Most people are decision-makers in companies who want to develop the team's specialists.
Your task will be to create content that provides tips for continuous improvement, informs about data from the education market and how professionals can support organizations if they are well prepared for market challenges, including:
demonstrate their authority;
are indeed useful to readers;
and help them to solve problems they deal with on a daily basis.
3. Develop Valuable Content, Not Just Flat Topics
Some people think that creating a newsletter is easy because "just create topics and link to other content that's already done". Well that is a possibility and depending on how you do it it can be good. However, if the creation is limited to flat content that only serves the role of providing links to readers, then it is not very attractive.
One of the best tips for creating a valuable newsletter is to create something original that is specifically meant for that shot. The idea is to develop rich content so that audiences get used to having that email from your company in their inbox and really wait for them to be informed.
4. Focus your arguments on relevant data.
There are three ways to go during the creation:
First create the topics you want to address, then find data to support the problems.
Find news, breaking data that is relevant, then create content based on the guidelines that are most interesting at the moment.
Mix up your strategy, that is, have some topics that you want to strategize and do some research on data to strengthen the information, but also create new topics based on news that you found during your search .
Regardless of your choice, it is important that you invest time in research and not just link to articles from your blog or videos from your channel. The public needs to get rich data and will understand that your company values ​​excellence and develops great materials for the audience.
This type of impression may not lead directly to a sale, but rather creates value and promotes the target audience with solutions that It must strengthen the bond and trust between you so that you, who knows, can close a deal in the future.
5. Determine the frequency and be constant.
At the beginning we mentioned the importance of guaranteeing a frequency, as this is not a common e-mail. This content needs to have the date and time that it was recorded so that people can wait for it.
Decide which frequency is best for you as you will need to organize yourself in relation to the creation of this large material. Here at Mestre, for example, we send out a weekly newsletter on Friday mornings.
6. Encourage Feedback and Sharing
A great way to generate more interaction is to encourage feedback and sharing of the content of your newsletter.
It is interesting to make it clear that you expect people to reply to the email. Often times, the public thinks it's so automated that the company doesn't see the answers. So when you say you want feedback, you want to know what readers think, make people feel closer, and are happy to send responses.
At the end of the email, you can also encourage the reader to think of someone who might like this information in order to forward the email and make your newsletter more popular in organic form.
7. Define the appearance of the email according to the tone of the message.
Now that you've learned how to create content and know exactly what to write, it's time to think about how it looks too.
In the first topic of this article, you understood more about your audience, didn't you? Then based on the profile of your audience, define the visual pattern that you will follow. This is because it is a periodic email and it is interesting that it has its own "face". Over time, people will already know what to expect and create familiarity.
Define whether the tone should be more formal or relaxed, and from there also select the images that illustrate the content. A good tip is that you can use GIFs to make the newsletter more dynamic as it can be long.